Sign up!
It's so simple...
All we need is a legitimate email address to send you your password.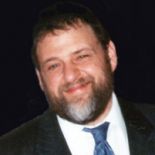 Rabbi Dovid Orlofsky
Rabbi Dovid Orlofsky is a graduate of Yeshiva Chofetz Chaim in New York and the Pressburg Yeshiva in Jerusalem. He is a former regional director for the National Council of Synagogue Youth and is an internationally acclaimed lecturer and educator. Rabbi Orlofsky has published essays and has been quoted in the New York Times, as well as other national publications.
Rabbi Dovid Kaplan

Rabbi Dovid Orlofsky

Rabbi Nota Schiller

Rabbi Mendel Weinbach zt'l

Rabbi Dr. Dovid Gottlieb

Rabbi Dovid Orlofsky

Rabbi Dr. Akiva Tatz
Ohr Somayach International
is a 501c3 not-for-profit corporation (
letter on file
) EIN 13-3503155 and your
donation
is tax deductable.