Sign up!
It's so simple...
All we need is a legitimate email address to send you your password.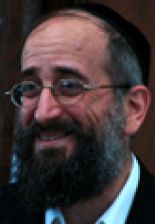 Rabbi Yisroel Reisman
Rav Reisman is a Rosh Yeshiva and Maggid Shiur at Yeshivas Torah Vodaas, Brooklyn, NY and is Rov of Agudath Israel Madison. A highly respected international lecturer, Rav Reisman is well known for his popular and inspirational "Motzei Shabbos Nach Shiur".

Ohr Somayach International
is a 501c3 not-for-profit corporation (
letter on file
) EIN 13-3503155 and your
donation
is tax deductable.