Sign up!
It's so simple...
All we need is a legitimate email address to send you your password.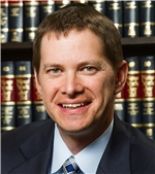 Mr Harry Rothenberg
Harry Rothenberg, as his accent suggests, is originally from Philadelphia and still spends too much time rooting for its sports teams. An attorney, he is best known for his representation of victims of catastrophic injury at the Rothenberg Law Firm, where he works with his parents and 5 of his siblings. But he's equally passionate about lecturing on Jewish topics, particularly to audiences that did not have the same opportunity that he had to study for 3 years in Israel at Ohr Somayach yeshiva. A 1988 graduate of Columbia College and a 1993 graduate of Harvard Law School, magna cum laude, Harry lives in northern New Jersey with his wife Amy. Their 8 children range in age from their 21 year old eldest son to their 3 year old twin boys, who as their frequent guests can attest, are now in charge at their house.
Rabbi Dr. Dovid Gottlieb

Mr Harry Rothenberg

Rabbi Dr. Akiva Tatz
Ohr Somayach International
is a 501c3 not-for-profit corporation (
letter on file
) EIN 13-3503155 and your
donation
is tax deductable.