Sign up!
It's so simple...
All we need is a legitimate email address to send you your password.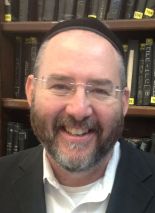 Dr. Guy Matalon
Guy Matalon, born in Israel and grew up in Los Angeles. Received his B.A. in Political Science from California State University at Northridge. Began his graduate studies at UCLA, then UC Berkeley in Semitic Studies and then continued at NYU where he received his M.A. and Ph.D from the Skirball Department of Hebrew and Judaic Studies at NYU. His area of expertise is Medieval Philosophy and Mysticism. Dr. Matalon served as the Jewish Federation of Omaha Professor of Judaic Studies in the department of Philosophy and Religion at the University of Nebraska at Omaha. He was also the founding director of the Schwalb Center for Israel and Jewish Studies at UNO and he also served as the Executive Director of the Center for Jewish Education in Omaha. He has taught in the area of Jewish and Islamic Studies, philosophy, religion (comparative religions) film studies (served as the associate editor of the Journal of Religion and Film), comparative literature (classical literature, Christian, Muslim and Jewish texts) and Holocaust studies. He currently serves on the faculty of Ohr Somayach and is one of the co-directors of the Ohr Somayach Beginner Department.

Ohr Somayach International
is a 501c3 not-for-profit corporation (
letter on file
) EIN 13-3503155 and your
donation
is tax deductable.