Sign up!
It's so simple...
All we need is a legitimate email address to send you your password.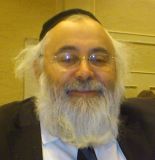 Rabbi Tzvi Wainstein
Rosh Kollel of Ohr Lagolah Rav Zvi Wainstein is originally from South Africa. Rabbi Waintsein studied under Harav Yisroel Ze'ev Gustman zt\\\"l for many years, and subsequently under Harav Moshe Shternbuch shlit\\\"a. Rabbi Wainstein is an educator with years of experience in a broad spectrum of subjects and has lectured worldwide. He has also served as an editor for Artscroll Publishers.
Rabbi Peretz Segal

Rabbi Yaakov Asher Sinclair

Rabbi Tzvi Wainstein
Ohr Somayach International
is a 501c3 not-for-profit corporation (
letter on file
) EIN 13-3503155 and your
donation
is tax deductable.