Sign up!
It's so simple...
All we need is a legitimate email address to send you your password.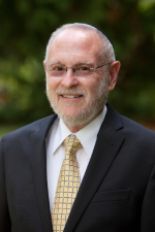 Rabbi Pinchas Kasnett
Rabbi Pinchas Kasnett was one of the first ten students of Ohr Somayach, arriving in June 1972. Since then he has been working for Ohr Somayach in a variety of capacities. He is a Magna Cum Laude graduate of Pomona College in Claremont, California. He is the author of 'Abarbanel on the Torah' and is in the process of completing 'The Essential Abarbanel'. After many years representing Ohr Somayach in New York Rabbi Kasnett made Aliyah to Ramat Beit Shemesh with his wife Sharon in July 2019.

Ohr Somayach International
is a 501c3 not-for-profit corporation (
letter on file
) EIN 13-3503155 and your
donation
is tax deductable.