You can also login with your Facebook account
First Time here?
All we need is your email address
Welcome Back!
Log in and access
all your audio

Sign up!
It's so simple...
All we need is a legitimate email address to send you your password.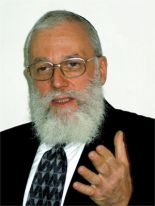 Rabbi Nota Schiller
Founder and Dean of Ohr Somayach, Rabbi Schiller is a graduate of the Ner Israel Rabbinical College in Baltimore, and has been writing and lecturing throughout the Jewish world for the past forty years. He is credited with being one of the visionary leaders of the Baal Teshuva movement. The topics of his lectures deal with ethical and philosophic issues relevant in our daily lives.
Rabbi Avraham Rockmill

Rabbi Nota Schiller

Rabbi Dovid Kaplan

Rabbi Dovid Orlofsky

Rabbi Nota Schiller

Rabbi Mendel Weinbach zt'l

Rabbi Dr. Yitzchak Breitowitz

Rabbi Dr. Dovid Gottlieb

Rabbi Nota Schiller
Ohr Somayach International
is a 501c3 not-for-profit corporation (
letter on file
) and your
donation
is tax deductable.